The Deduction Detectives Difference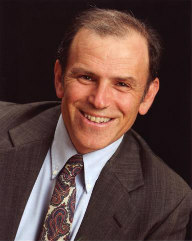 We have a proven track record of saving clients thousands of dollars on returns --- each and every year.
The Deduction Detective is not like regular CPAs or tax preparers, who put the right numbers in the right boxes on the right forms and have you sign.
At Deduction Detectives we think outside the box. We leverage decades of tax, investment banking, wealth management experience to deliver big corporate style tax strategies to your business. You don't have time to pour over the nearly 75,000 pages of tax code looking for deductions. That's exactly what we've done in order to assemble a tool-box of little-known, court-tested, IRS approved deductions you can use.
We take a customized approach to each of our valued clients, not just recording your financial history, but helping you write your financial future. Not only will we make sure you pay the right amount of tax, but also that you get every single deduction possible. And you will have an expert in your corner to create a tax plan and strategy to save you even more in the future. Our customized strategic tax plans will save you money, year in and year out. Why keep wasting money paying taxes that you aren't legally required to pay?
With Deduction Detectives you get:
*An IRS enrolled agent licensed in all 50 states to prepare your taxes
*Audit protection on the tax returns we prepare
*Little-Known, Court-tested, IRS-approved concepts and strategies
*Strategic Tax Planning
*Legitimate and defendable deductions
*Tax filing that passes IRS scrutiny
*Peace of mind and confidence that the government will give you back every penny they owe
And so much more
At the end of the day, your choice to use Deduction Detectives could drastically cut your taxes - and even change your financial future.
Stop throwing away money overpaying your taxes. Call me or email me today to start rescuing those lost dollars!